Summer is Here!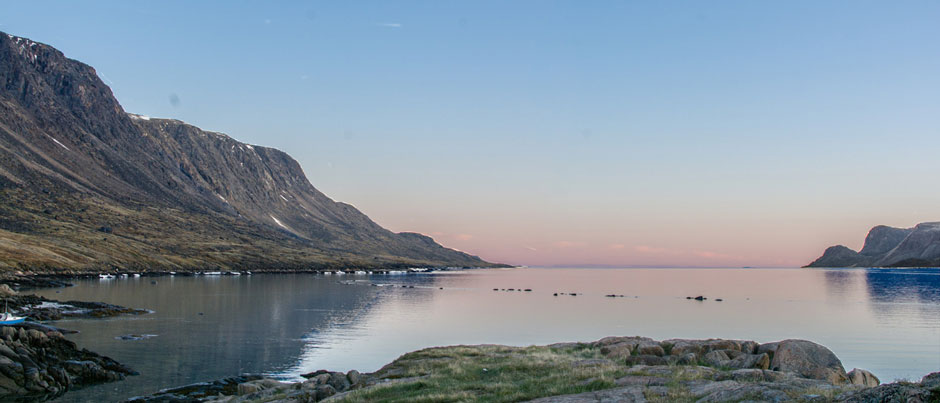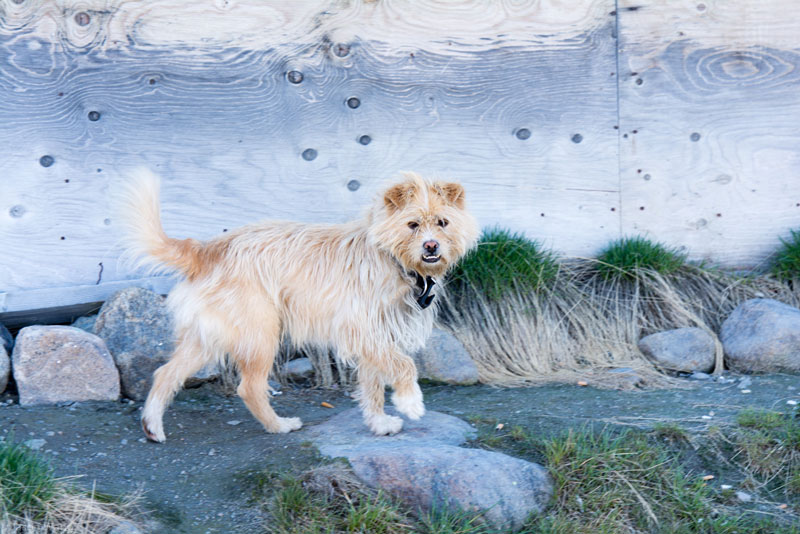 TL;DR: The ice has melted, I've visited the amazing Auyuittuq National Park, had a great time at a birthday party, Nunavut Day celebrations, among other summer festivities.
First of all, I apologize for the time since my last post. Secondly, I must warn you that this post will be long (nevermind - read below). So much has been happening that I have not had the opporunity to edit photos and type everything out! For a while, I mistakenly thought I did not have enough photos for a post, only to realize I had enough for more than 2 and a half. Since then, I've only added more to the collection. As a result, I've split off everything from my trip to the National Park, and from Nunavut Day into their own posts - there are so many photos to share! These will be published very quickly after this post. Anyways, enjoy!
Due to Pang's location in the far Canadian North, its local residents are subject to snow and ice for the vast majority of the year. However, in the summer, everyone gets excited to venture out into the sea! With the help of some heavy machinery, many move their boats back into the harbour. Warm days and sunshine open up the end of the road to family gatherings, as you'll see later in the post.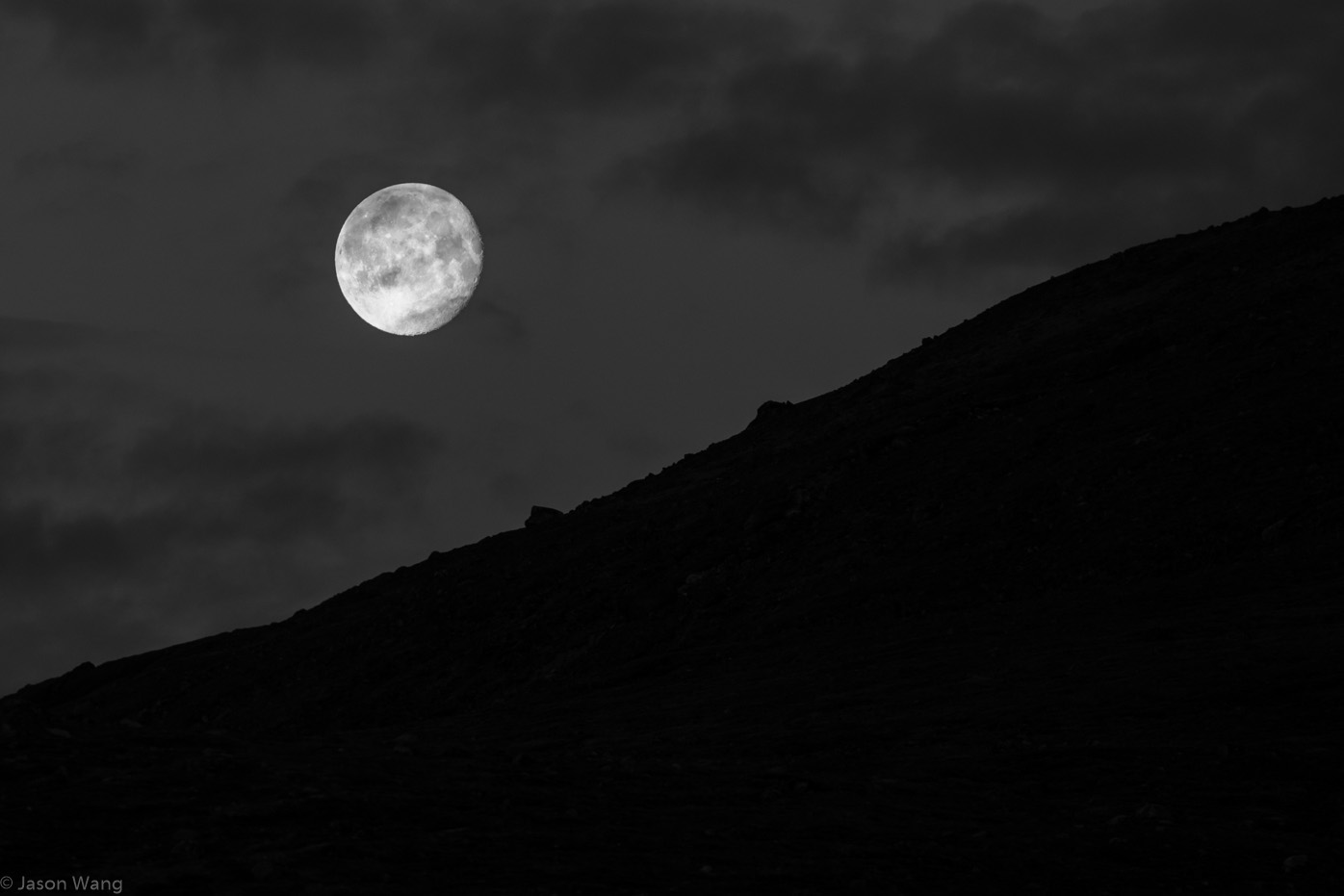 In my post "Lunacy", you may remember that I mentioned that climbing the mountain felt futile - each ridge I summited revealed more behind. On my own adventure out to the end of the road, I had a different view of the nameless mountain. Although it actually seems that I was about 85% of the way to the actual summit, the linked photo still shows how ignorant I was of the mountain's size before I ventured on my journey. Perhaps to my family's favour, I have prepared in advance more for the things I've wanted to do. However, during this month's supermoon, I did finally manage to see the moon. Ironically, it was visible from our couch.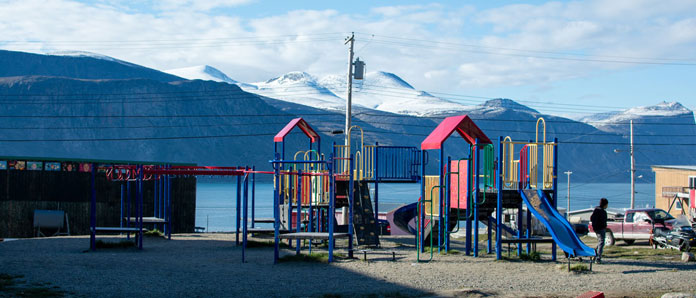 In an effort to maintain some level of fitness, I've been running and doing some body weight exercises at a playground closeby, which has attracted the curiousity of many children. I've spent a few nights now playing playground games and races with boys and girls. It makes me very happy to see children interested in their physical health (tomorrow, there is going to be a youth fitness event, organized by some summer students with Making Connections. Click
here
to see all the events they've planned for the summer!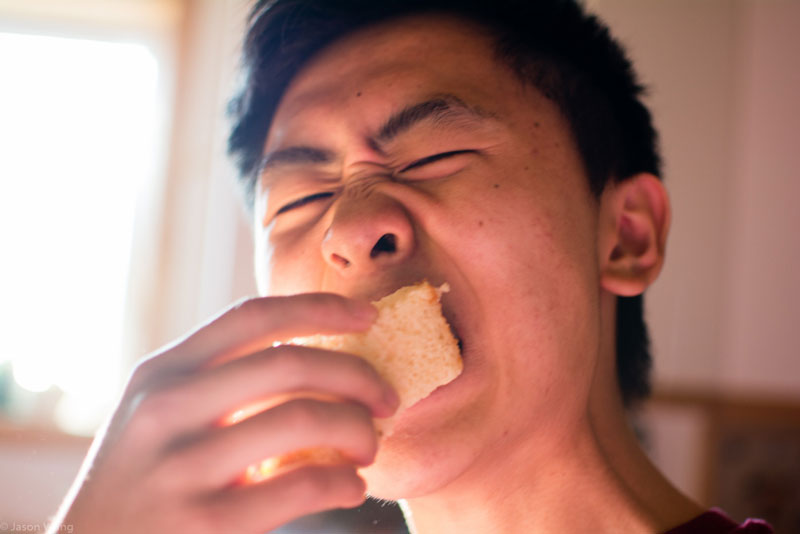 Although my eating habits haven't always correlated with health efforts I've made in other areas, I can proudly say that I restrained from consuming copious amounts of the candy tossed out at a birthday party I attended, and at Nunavut Day celebrations. As last year's fellows said, it's a wonderful tradition to spectate, and be a part of! A video is down below.
After the birthday party, we set off to the End of the Road, just before the end of the "Golden Hour". This was great for crisp and colourful photos! While watching everyone play by the beautiful green-blue water from a cliff, I noticed that the little water inlet we were beside was shielded from the tides and currents, resulting in water perfect for skipping stones, and the throwing of large rocks... Surprisingly, my vantage point allowed for a superb view of waves following the of Superposition. You may have noticed by now that little things like this make my day better.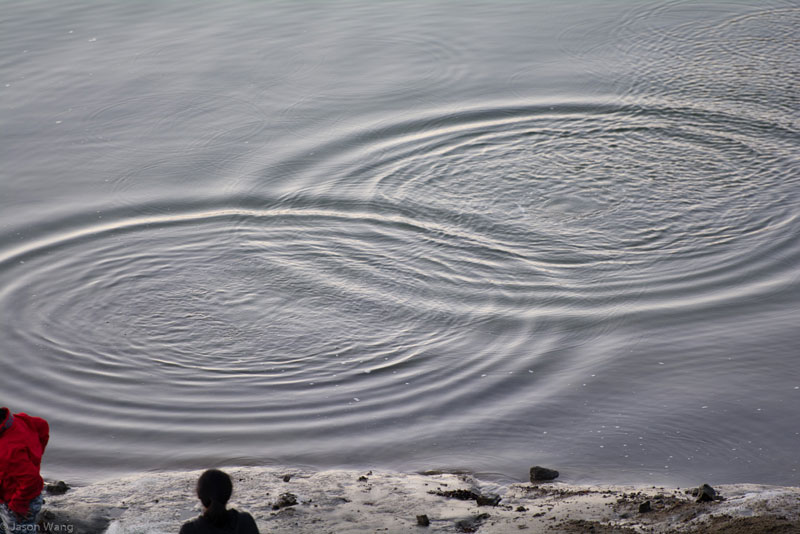 Panorama from the famous canon and plaque (to Jim Kilabuk, long-serving HBC employee) before the ice melted. The centre of the X is a government land survey marking from 1978.
Panorama from a sunny day at the End of the Road.


Into Auyuittuq National Park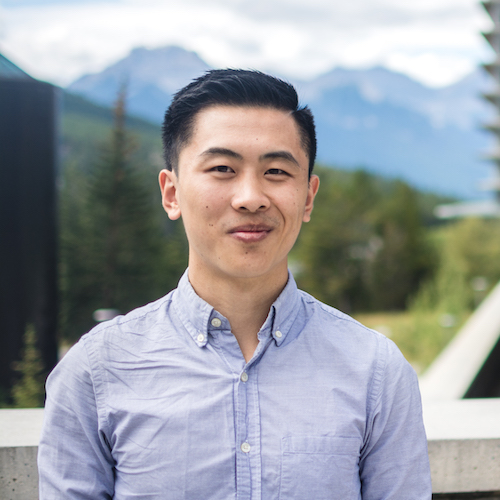 I'm an engineering student living in the future. I care about dreaming big, finding truths, and building equity into our society.