Quirky Vehicles and Copenhagen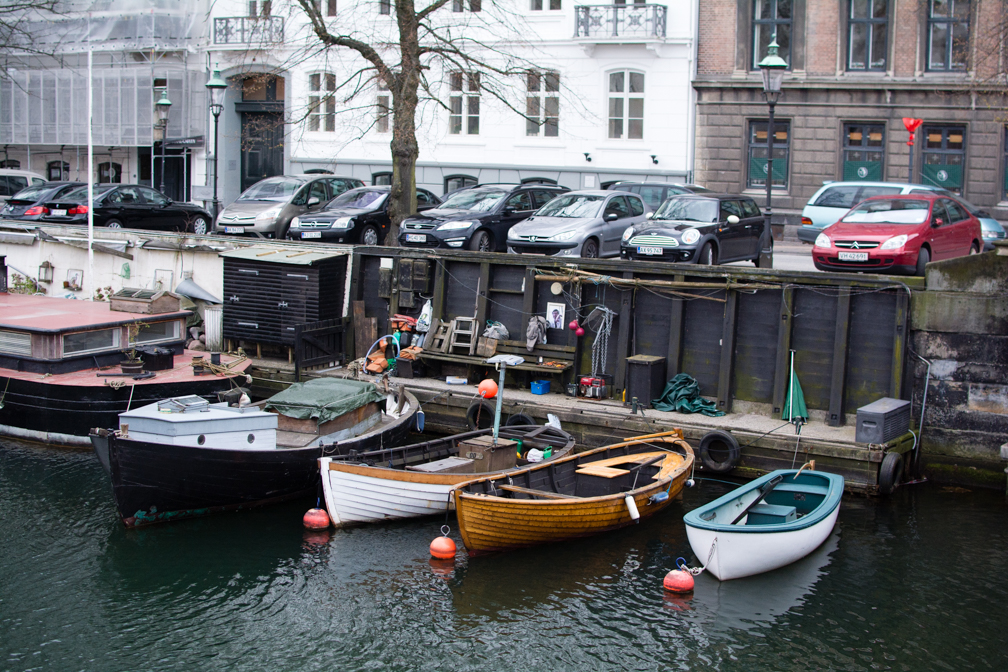 I'm finally back on here. It's been a long month of... a lot of things. I'll save that for another post though. The important thing is that I'm alive and really well. If you're not following me on Twitter, Instagram, and Snapchat, you're missing out! I've been given history-focused tours of the places I'm visiting through my Snapchat story. A couple of you seem to be really enjoying them!
In this post, I wanted to talk about Copenhagen and Stockholm, but there's far too many words and photos already to share about just the former. Before I get to that though, I'd like to add another photo from my time in Iceland. Some Icelanders seem to really like giant trucks (including you, Ainars)!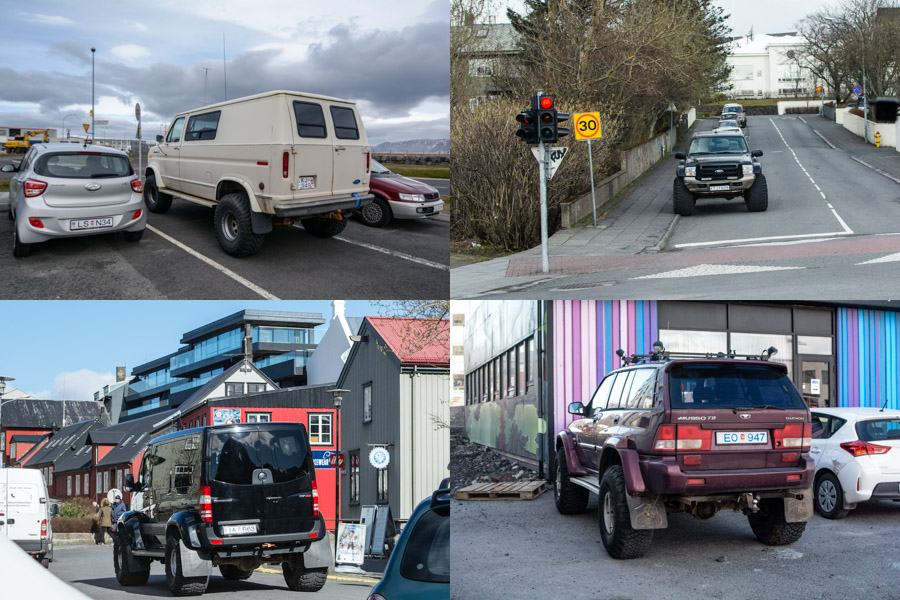 Following on the theme of quirky vehicles, here's a collage of some fun bikes in the bike friendly Copenhagen. I actually visited Copenhagen twice during my trip so these photos are from both. This let me drop my check-in bag off and roam Sweden and Poland with just my backpack. If you don't already know this about me, I'm a very light traveller.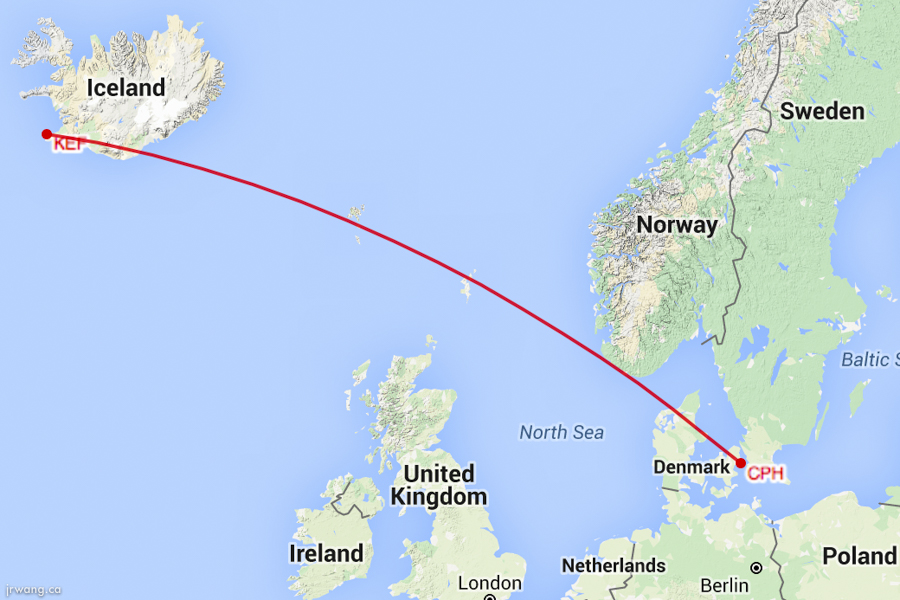 To the meat of this post though:
After an interesting journey to the airport in Iceland (the company, Gray Line Iceland, did end up refunding my taxi fare), taking the subway from Copenhagen CPH airport to downtown was much better an experience. For Edmontonians, this might seem weird because our light rail system does not head anywhere near the airport. In Europe, the higher population density means that many airports are also train, subway, and bus hubs. It really makes connecting transportation quite seamless! I got off at Kongens Nytorv (The King's New Square) station which is right beside the Royal Danish Theatre. Though I didn't get a chance to see any plays, I was intrigued by the man on a statue in front of it: Ludvig Holberg. Considered the 'father of modern Danish and Norwegian literature' (Wikipedia), Holberg wrote satirical comedies and on philosophy until the Copenhagen Fire of 1728. After this tragedy, Holberg's work took a more serious tone to reflect the attitude of Copenhagen residents. I found this anecdote to be very interesting considering the effect it had on his life's work.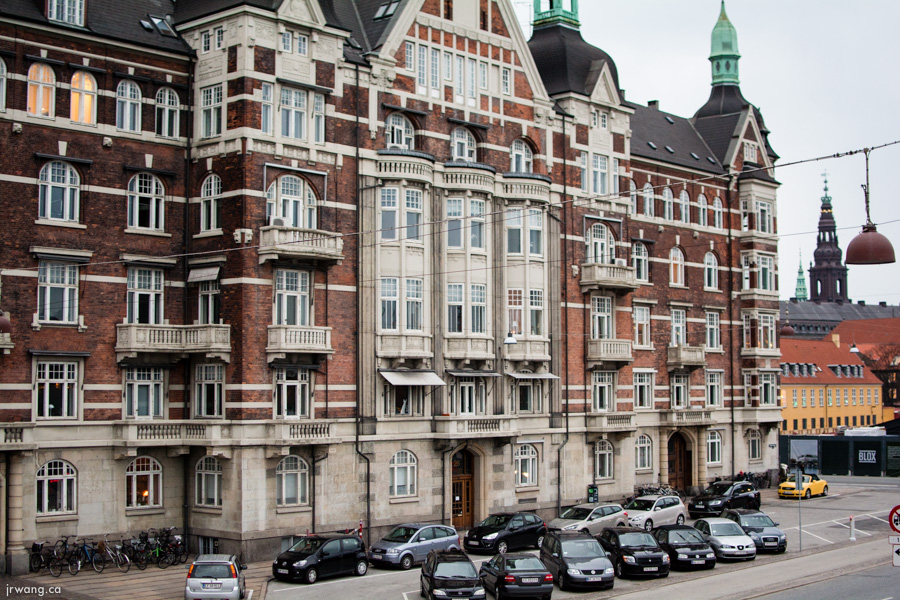 My hostel was quite lovely and on Nyhavn (New Harbour) and near Amalienborg Palace and with a great view of the Copenhagen Opera House. I didn't get visit either of these until the second time I was in town though! That will come in a later blog. After I checked in, I realized I was very hungry! Unfortunately, the hostel's 95 DKK ($18 CAD) all-you-can-eat home made organic pizza + 1 beer deal was off because the pizza chef was on holiday. Instead, Apple Maps pointed me to Riz Raz which fortunately featured a similarly priced vegetarian dinner buffet and the world's best falafel. Though a little expensive, the Ravnsborg Rød beer I had was simply amazing.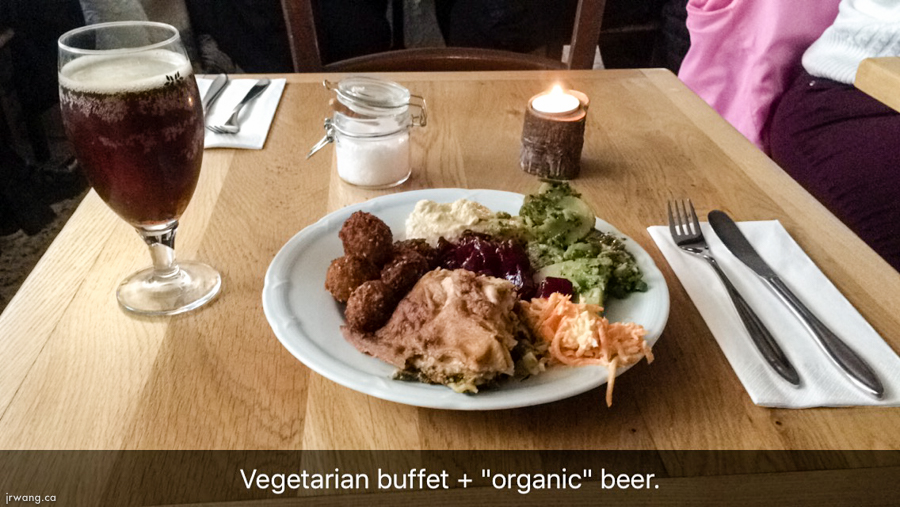 Afterwards, I took a stroll around the Danish Parliament (climbed it the second time I came!) and came across a party celebrating the last day of the Dome of Visions exhibit in Copenhagen! This art exhibit/tech demo/gathering spot was incredibly exciting for me. The purpose of it was to:
Create a conversation about sustainable living,
Grant the community a temporary gathering spot in a beautiful location.
They hosted debates, seminars, parties, and more. Definitely check it out!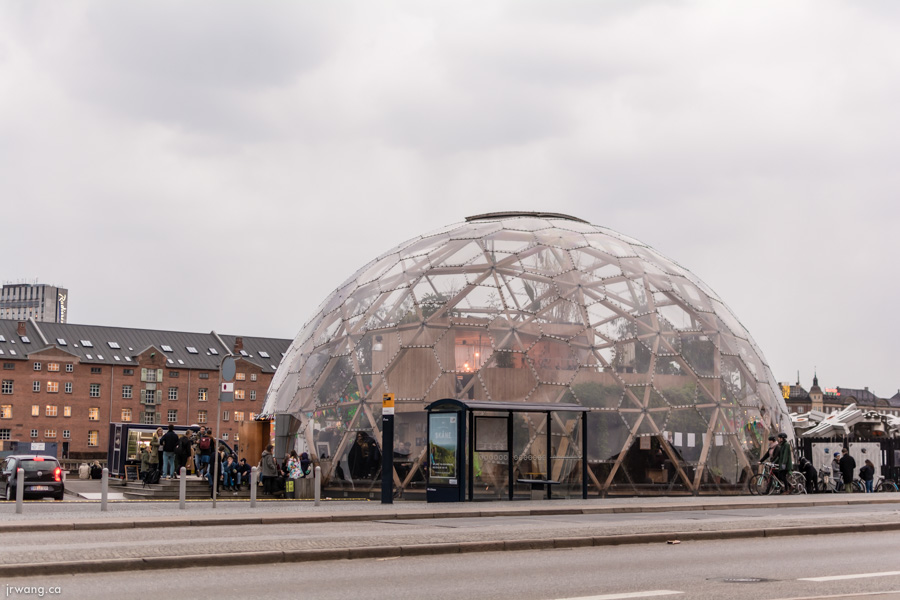 I then crossed to river to Christianshavn. Though I didn't explore it too much, this island is famous for housing Freetown Christiania, an autonomous 'commune' of Christianhavn that has much war history but also notable for its political stance. Infamous for being an 'anarchist' and 'collectivist' community, 'soft' drug use is rampant here are its laws are very different than the rest of Denmark. Some call this neighbourhood a social experiment and many documentaries have tried to understand and explain this region. Unfortunately, I am far from an expert on it, so I encourage curious readers to dig deeper elsewhere!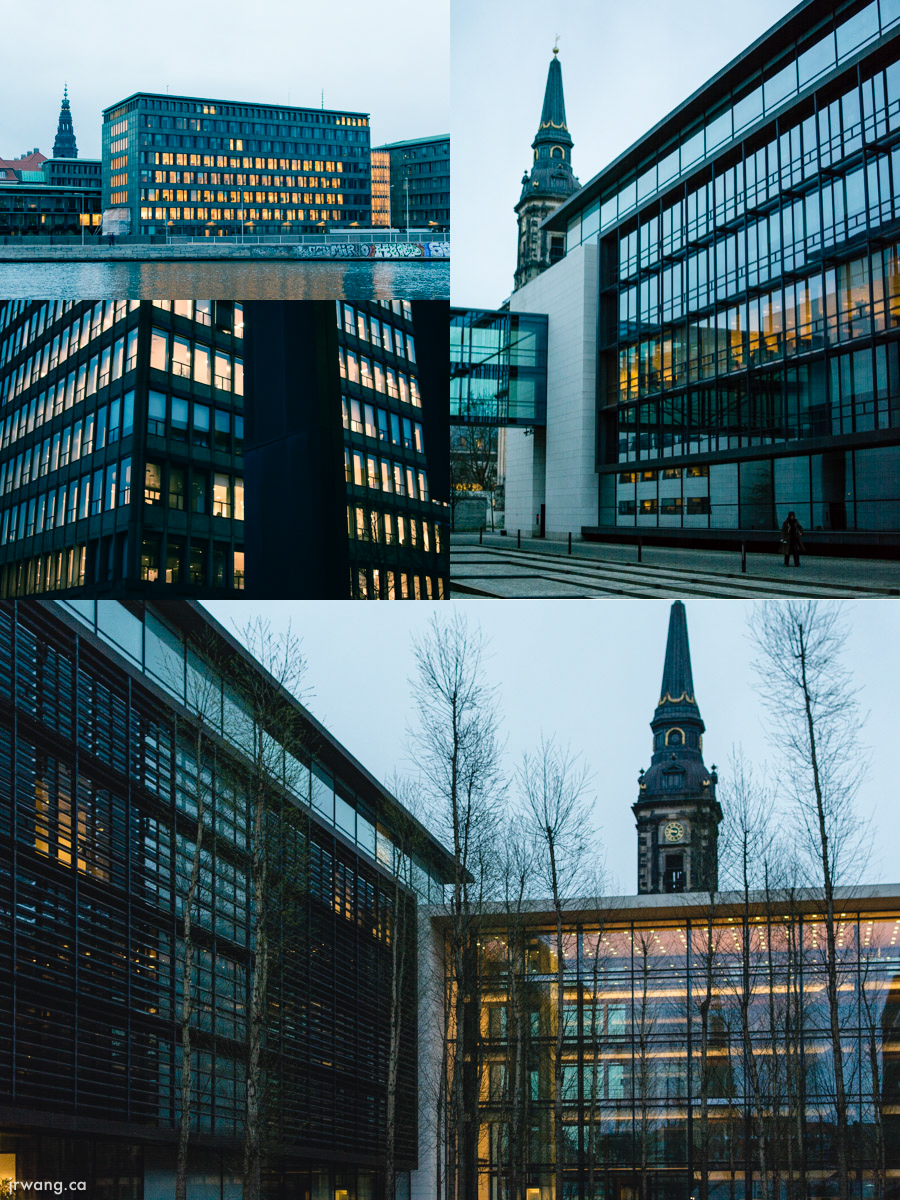 But anyways, I spent my evening that day strolling along the riverbanks, surrounded by beautiful modern architecture. It was a wonderful time to relax and reflect on the turbulent April and ponder how the upcoming weeks of my life would change it - I knew I was headed for some challenging locations in Poland: planned ahead was exploring Poland's haunting WWII and Cold War sagas. I had a few more days to prepare for it though. My next stop was Stockholm for a festival, a celebration, and meeting a celebrity!
![Robert Waldorf Dwarfs me!](/content/images/2016/06/robert_waldorf_dwarfs_me.jpg)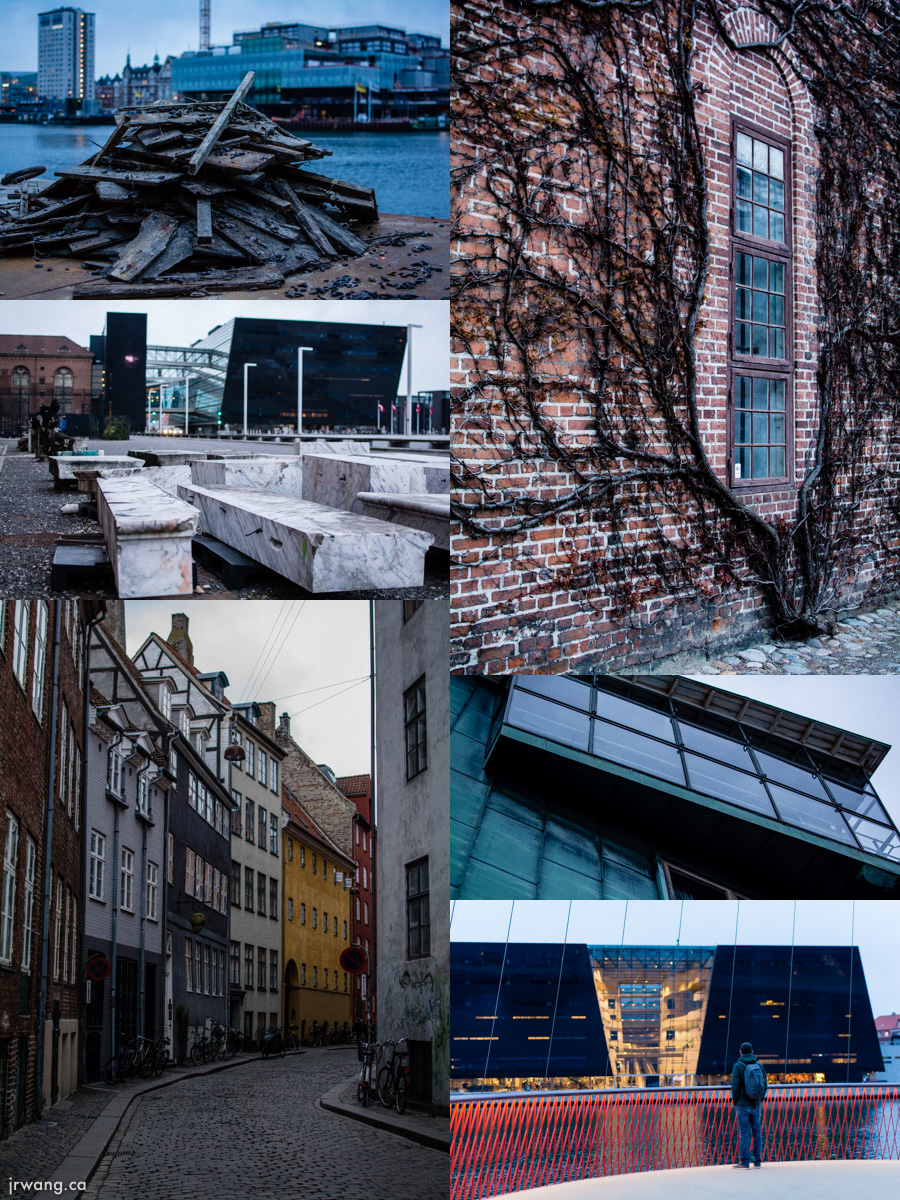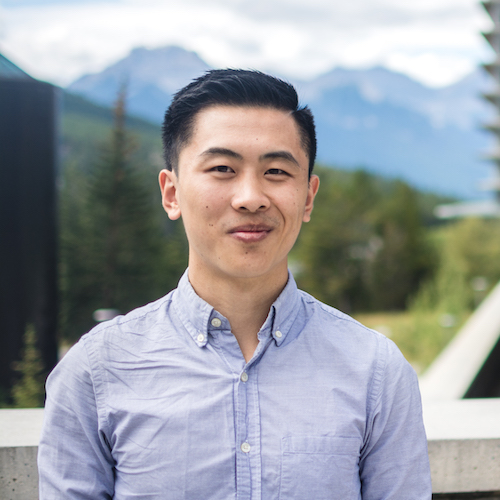 I'm an engineering student living in the future. I care about dreaming big, finding truths, and building equity into our society.