Stockholm in Photos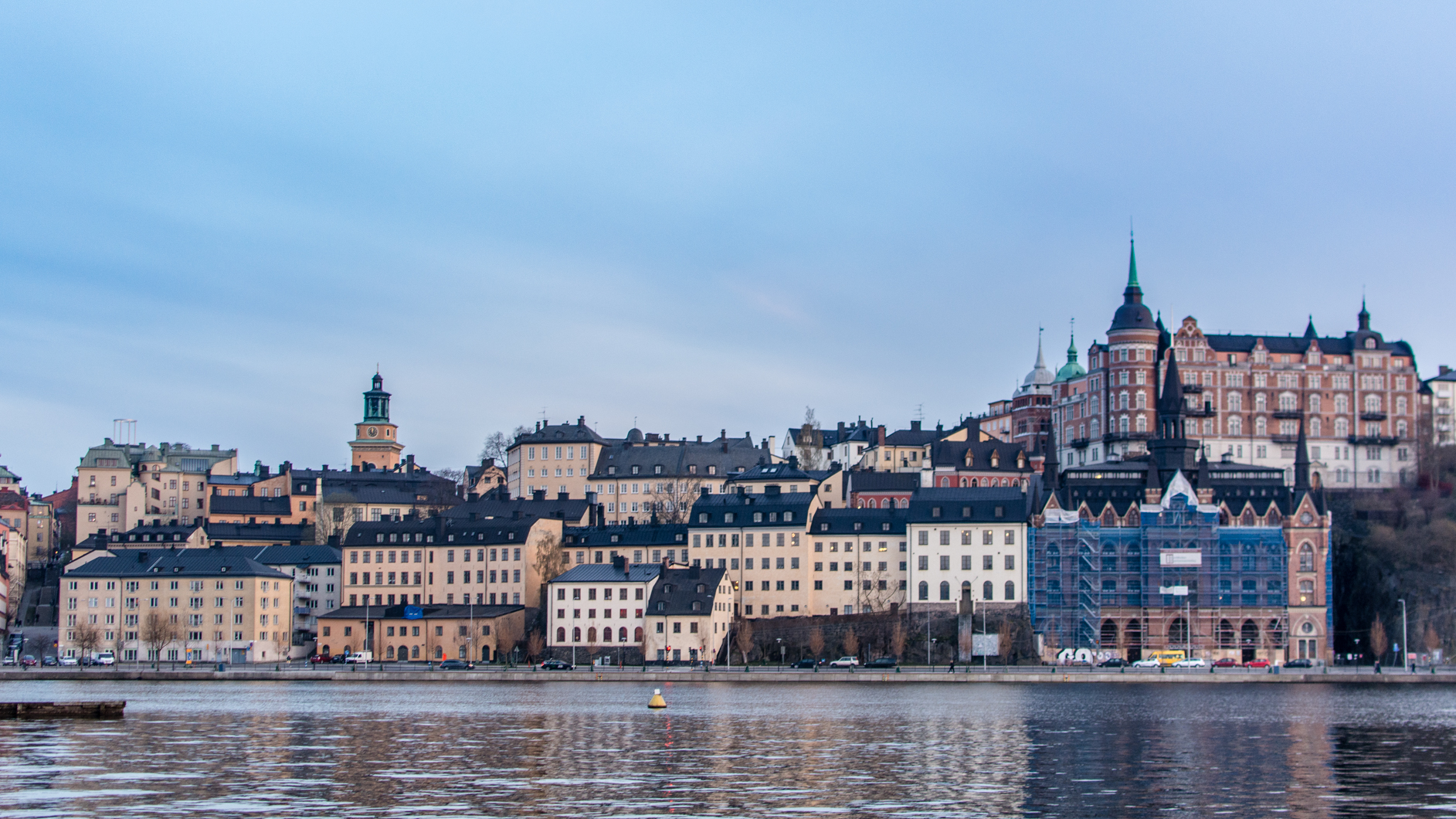 I arrived in the early hours of Saturday, April 30 by plane from Copenhagen to Stockholm Skavsta (NYO) airport. It turns out that this budget airport is actually over an hour away from the city! If you are going to travel between these two cities, I would recommend taking the overnight train.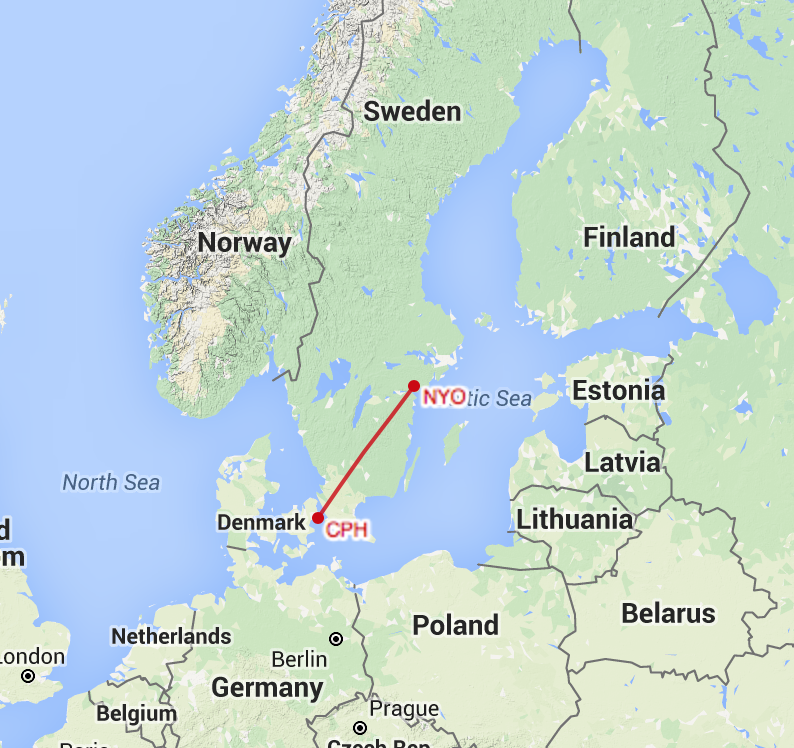 Swedish countryside reminded me of Canada; Massive bridge with massive VW parking lot
Upon arrival, I was surprised to find eduroam at the main coach station! eduroam is a really nice service to have as a traveller. From there, I made my way over to the Royal Palace in Gamla Stan (Old Town) for King Carl XVI Gustav's birthday celebrations.
I joined people gathered and singing in front of his palace. At noon, King Carl XVI Gustav spoke a couple of sentences, waved a few times, had a small parade, and retreated to his more private celebrations.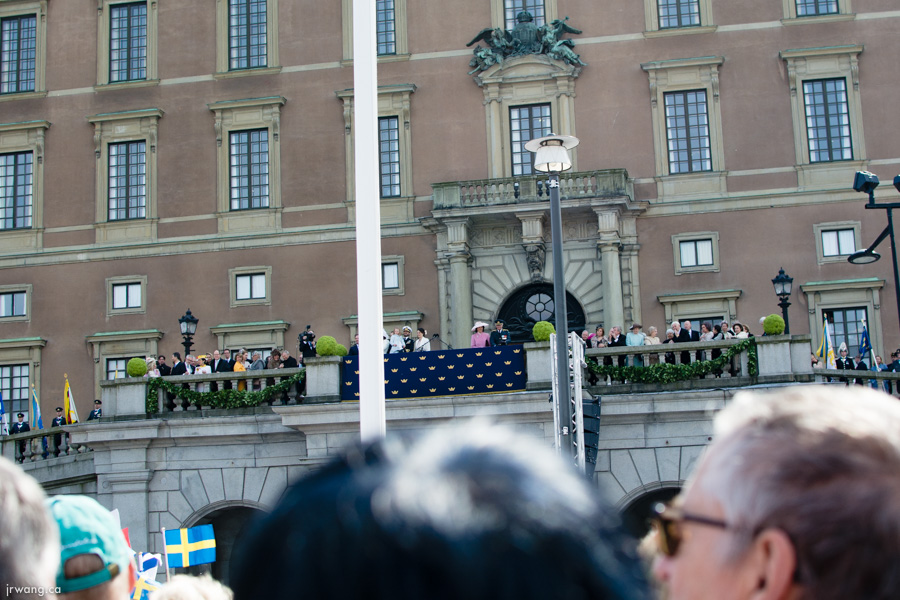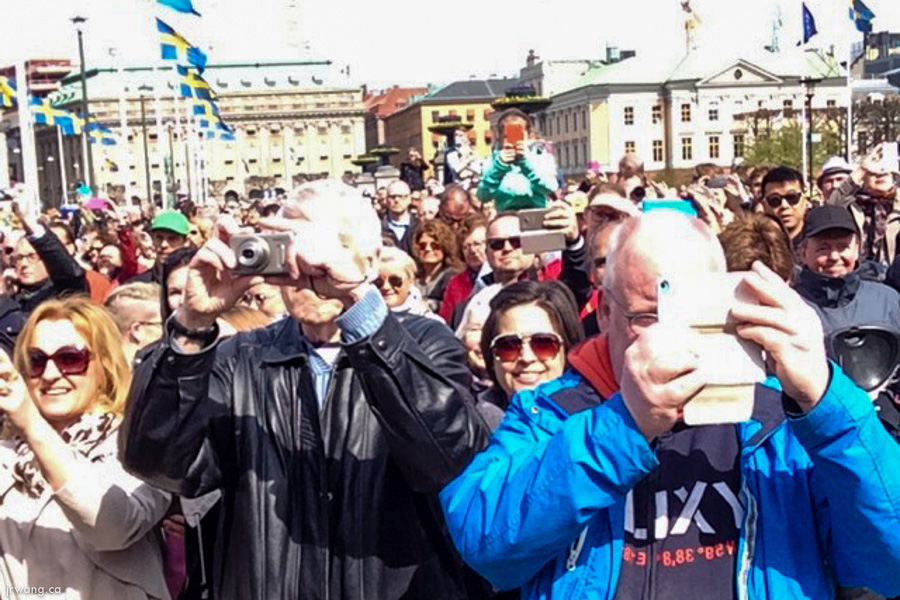 From there, I toured the Nobel Museum and learned lots about Alfred Nobel. Bottom left photo is Erwin Schrödinger's prize certificate. The museum also had a copy of Arrhenius's PhD dissertation on ionic dissociation.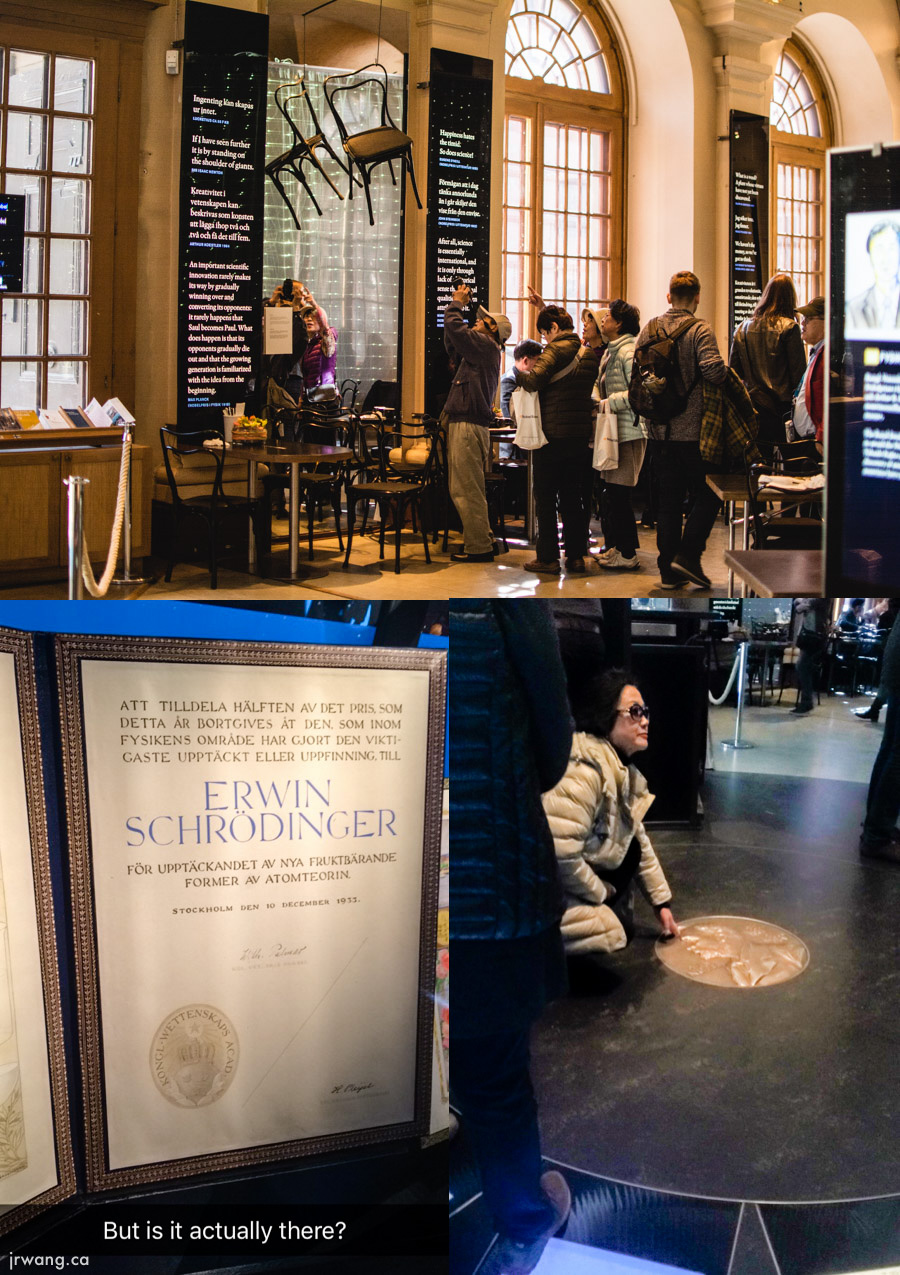 ![Windows](/content/images/2016/07/stockholm_windows.jpg)

My mom always told me to shut my windows when I left the house
Later, I found myself in the middle of an American car collectors' meeting and also spotted a Tesla Model X taxi!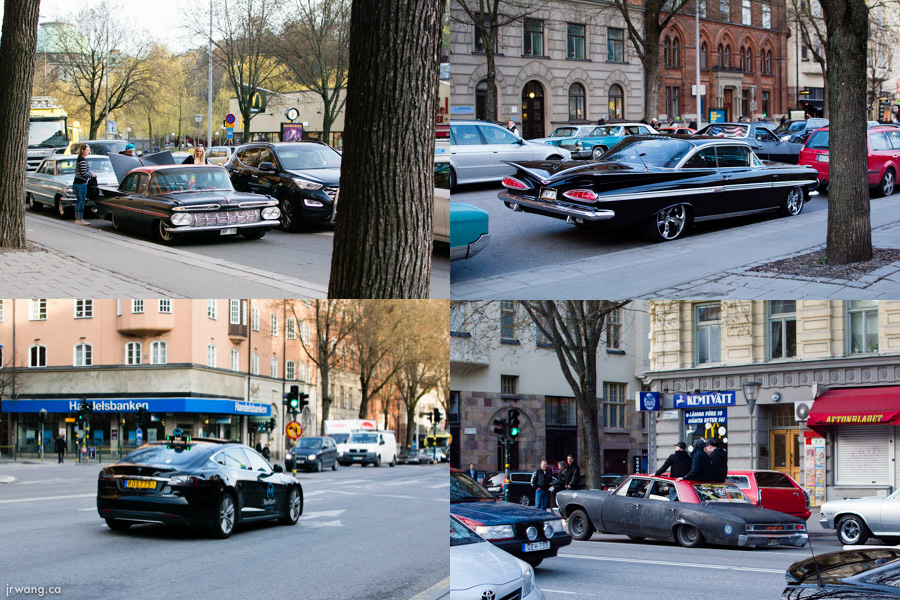 I ended off my first day in Sweden at the Winter's End Festival, Valborg Day, in Riddarholmen. Many Europeans celebrate this day! In Germanic cultures, it is known as Walpurgis Night where massive bonfires were used to scare away the bad spirits of winter and invite the new spring.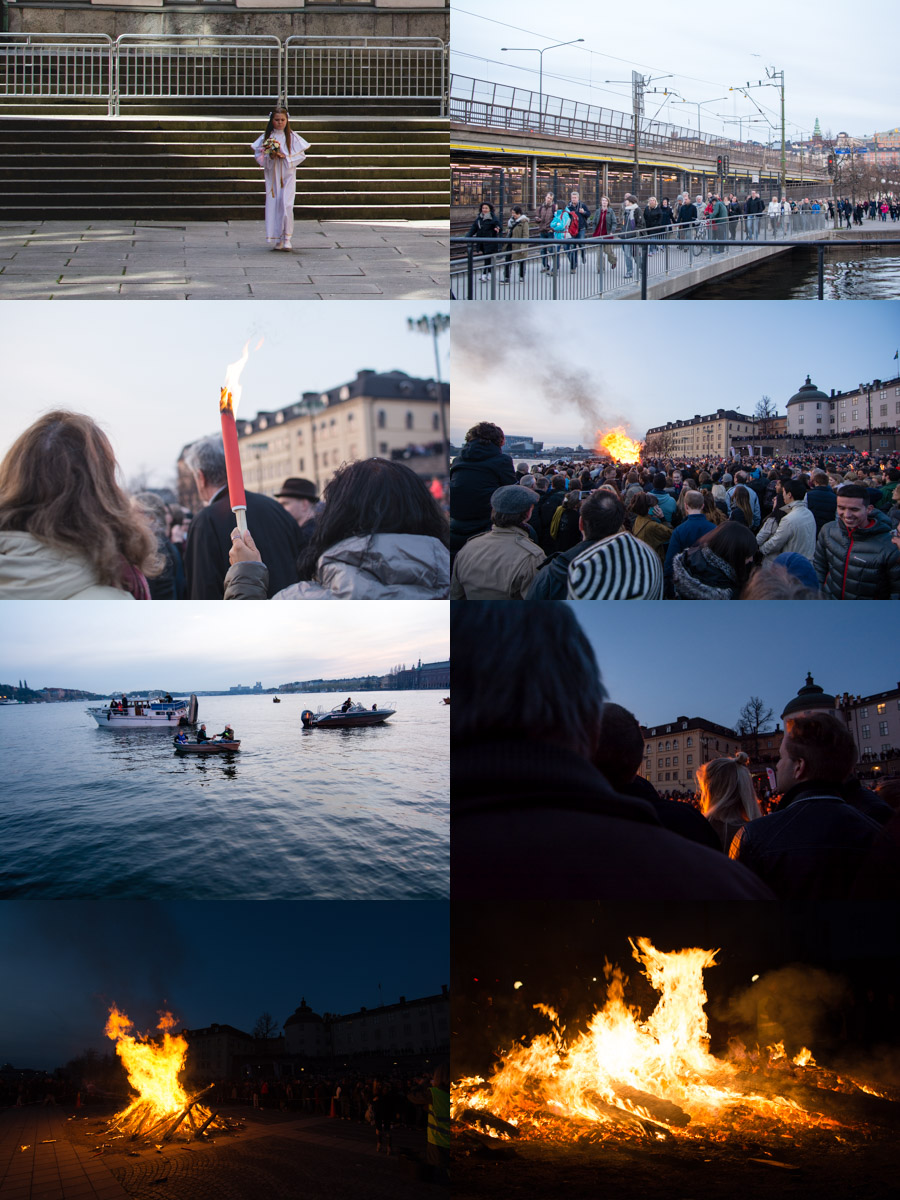 ---
On my second day, I joined my new friend Ellie in May Day festivities. May Day is both the celebration of spring and International Workers' Day. In Sweden, every political party hosts public rallies to express support for their values. It was a very pleasant, peaceful, democratic, and accepted way to express dialogue. I'll talk more about this in another post. The band shown is Matriarkatet (Matriarchy) and they're pretty good.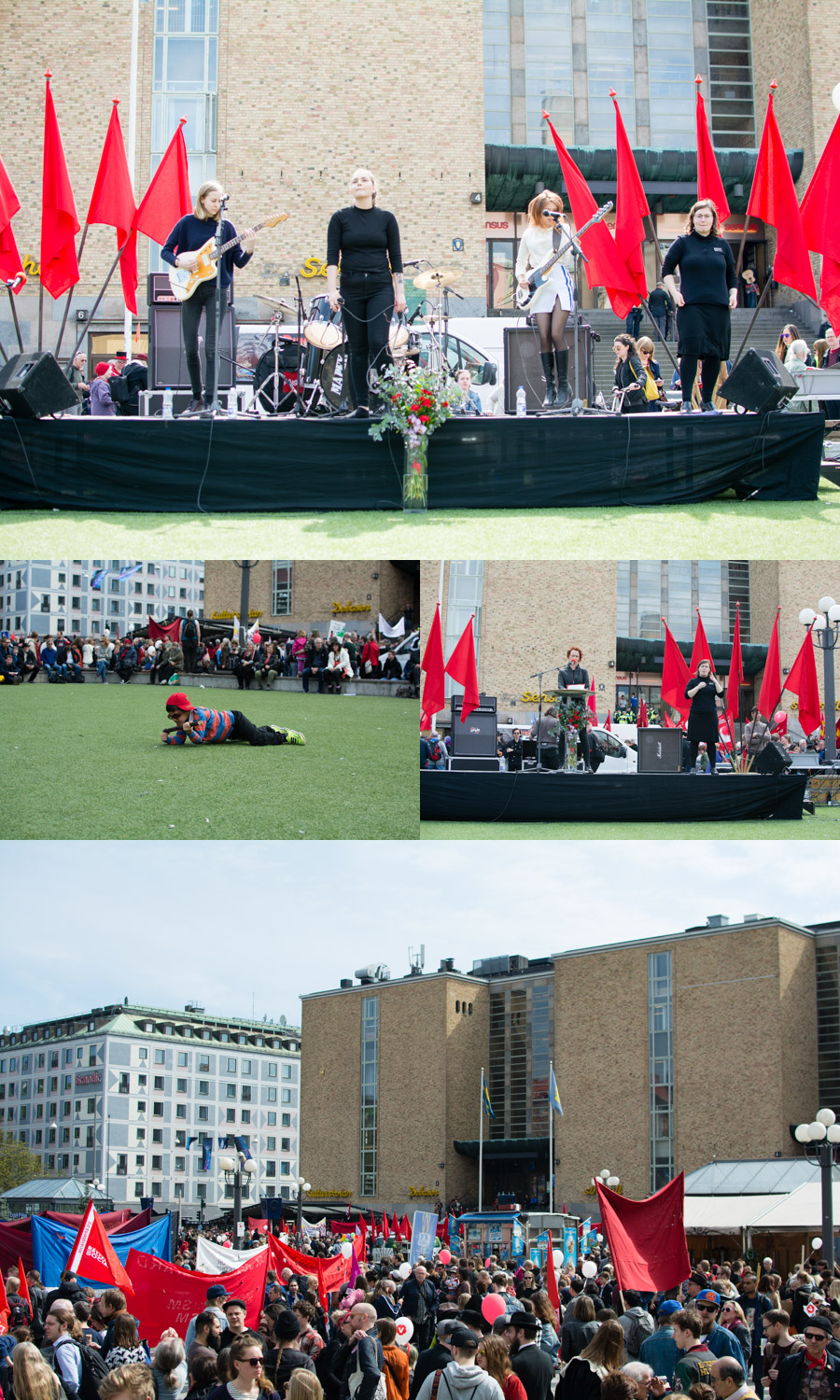 Then, in Kungsträgården (King's Garden), I met with the Queen of Shitty Robots and YouTube celebrity Simone Giertz! She showed me how advanced Swedish currency transactions have become and reminded me of my love of soft-serve. Sweden was the first European nation to introduce bank notes and could very well be the first to stop using them too.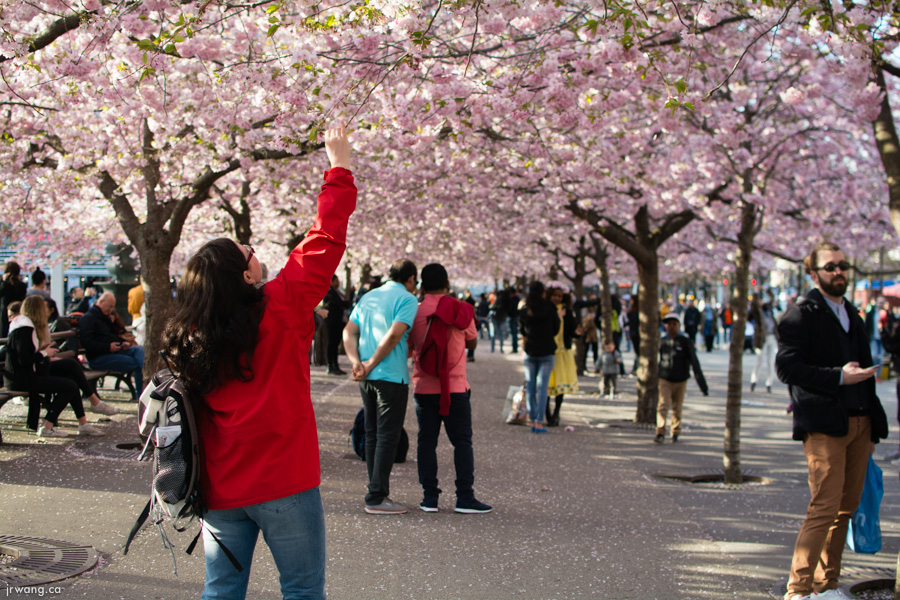 Later, I met with another friend I made at the bonfire, Mateo. He invited me to taste some delicious tacos at La Neta which is where he used to work and is also one of the most highly rated eateries in Stockholm.
![Tacos at La Neta](/content/images/2016/07/stockholm_laneta.jpg)
I hopped on the beautiful metro, grabbed dinner, and went for a walk to reflect.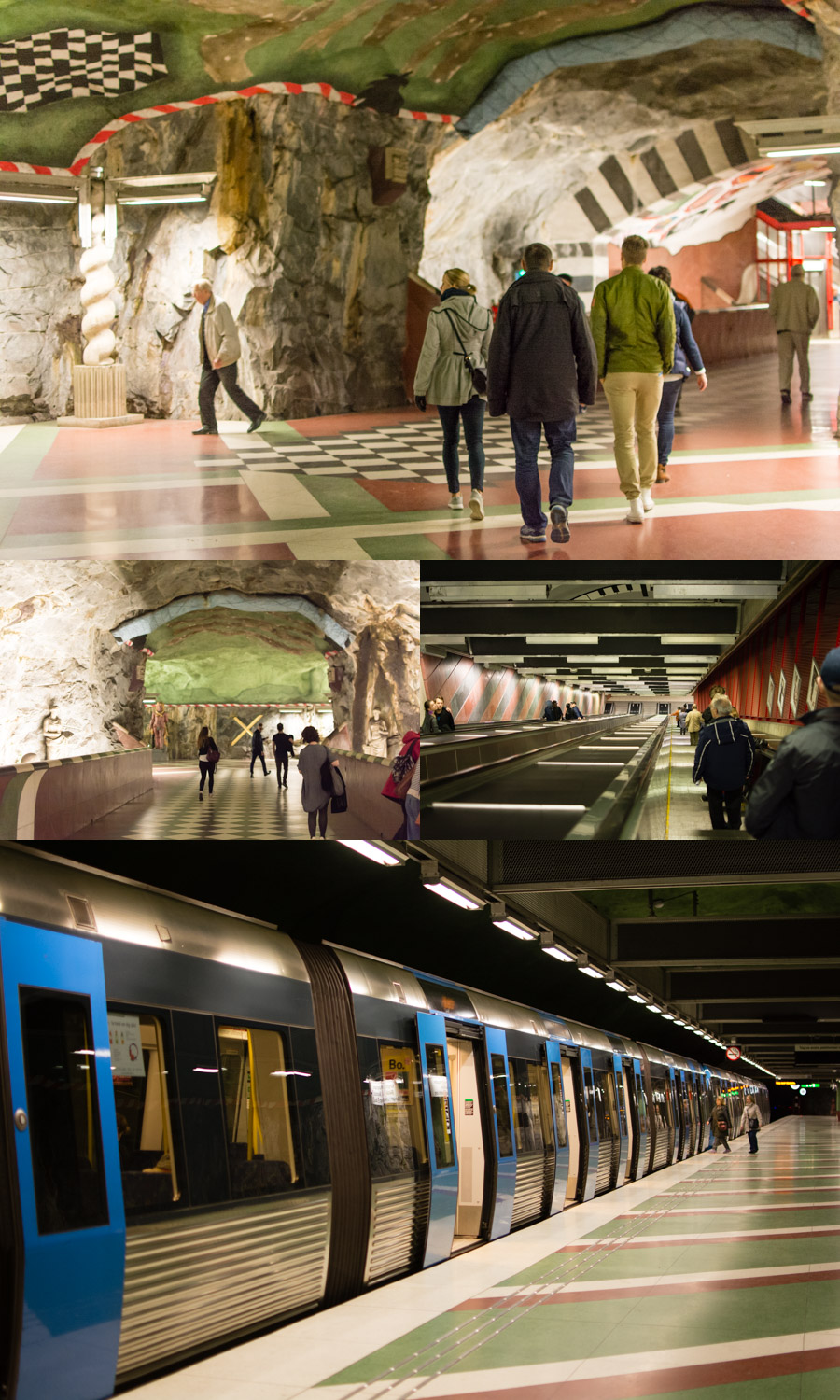 Kungsträgården Metro Station really takes public art to another level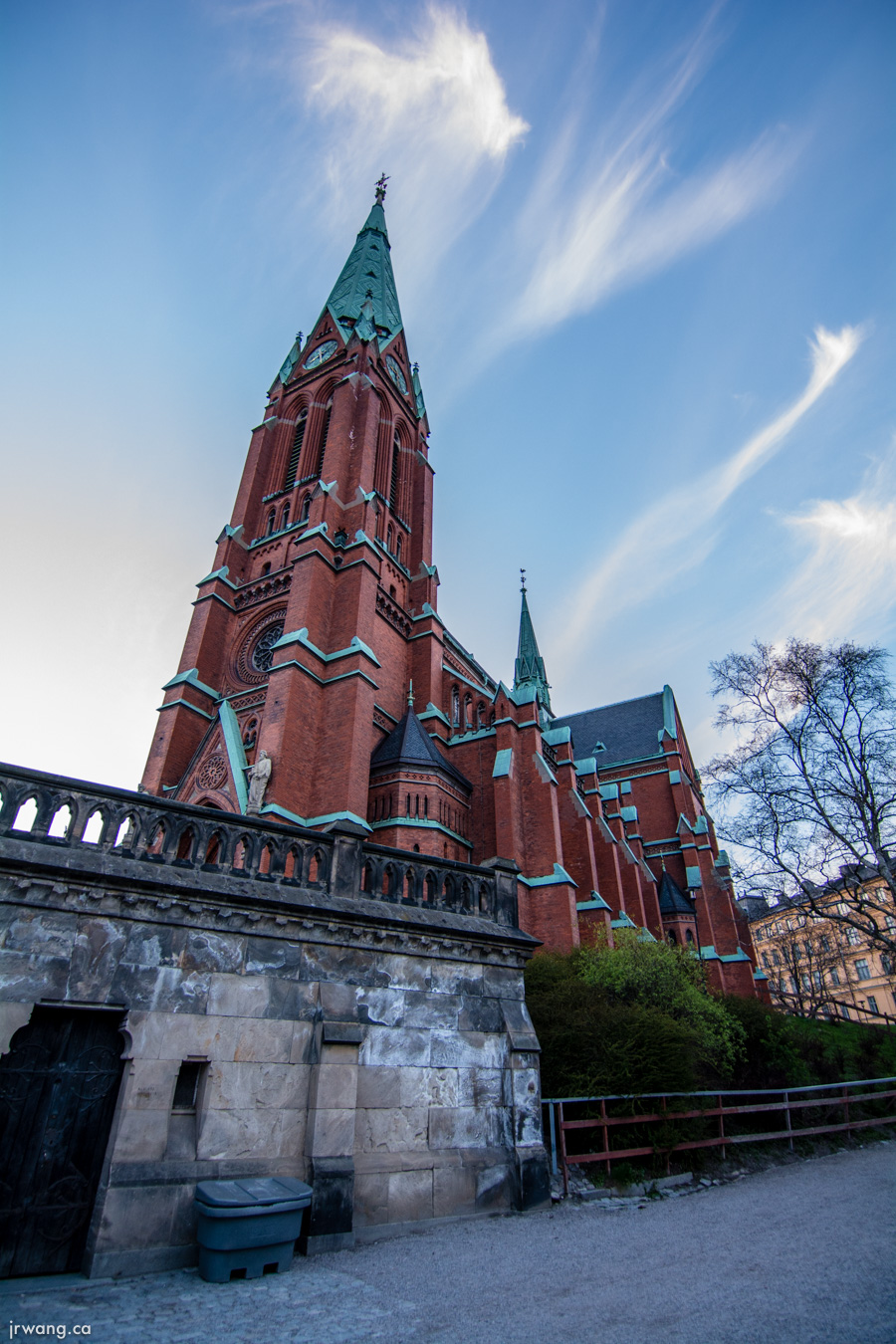 On my way back to the hostel, I came across some girls in the Brunkeberg Tunnel who agreed to model for what has become one of my favourite photos. The Brunkeberg Tunnel is 231 m long, open since 1886, and actually 'sings' to you as you walk through it!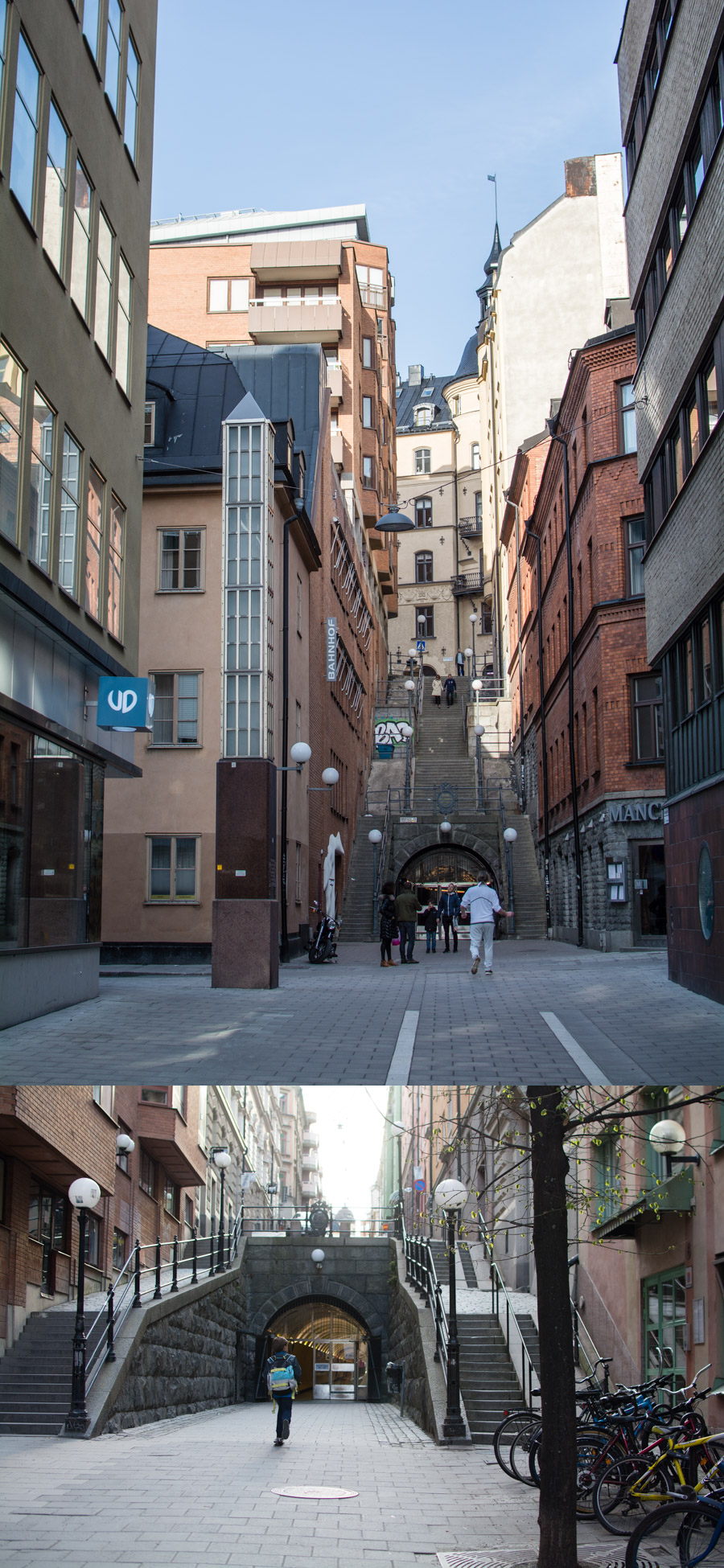 The two ends of the tunnel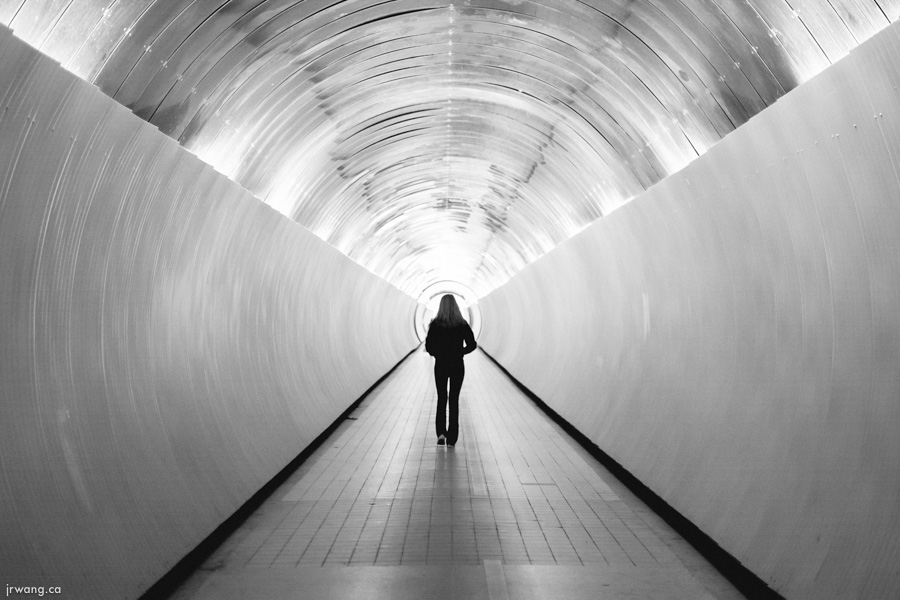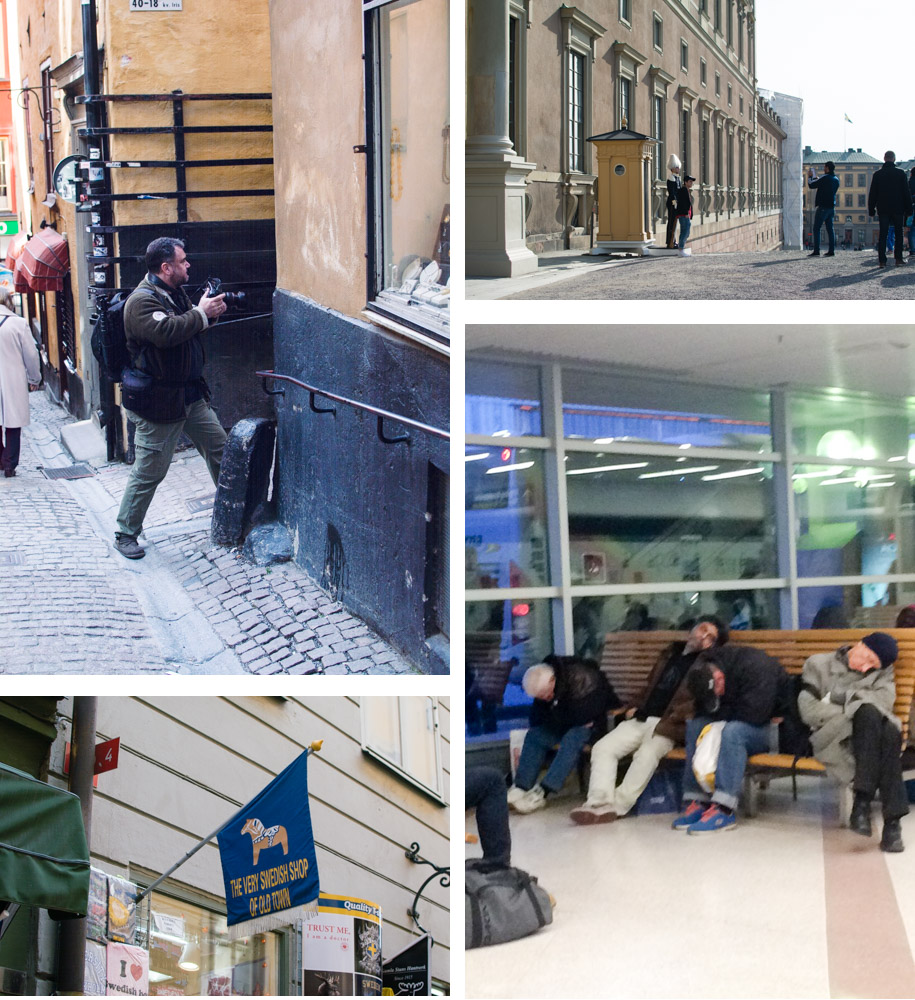 Finally, I left Sweden in the early hours of May 3 to the next stage of my journey in Poland. The sunrise was absolutely breath-taking.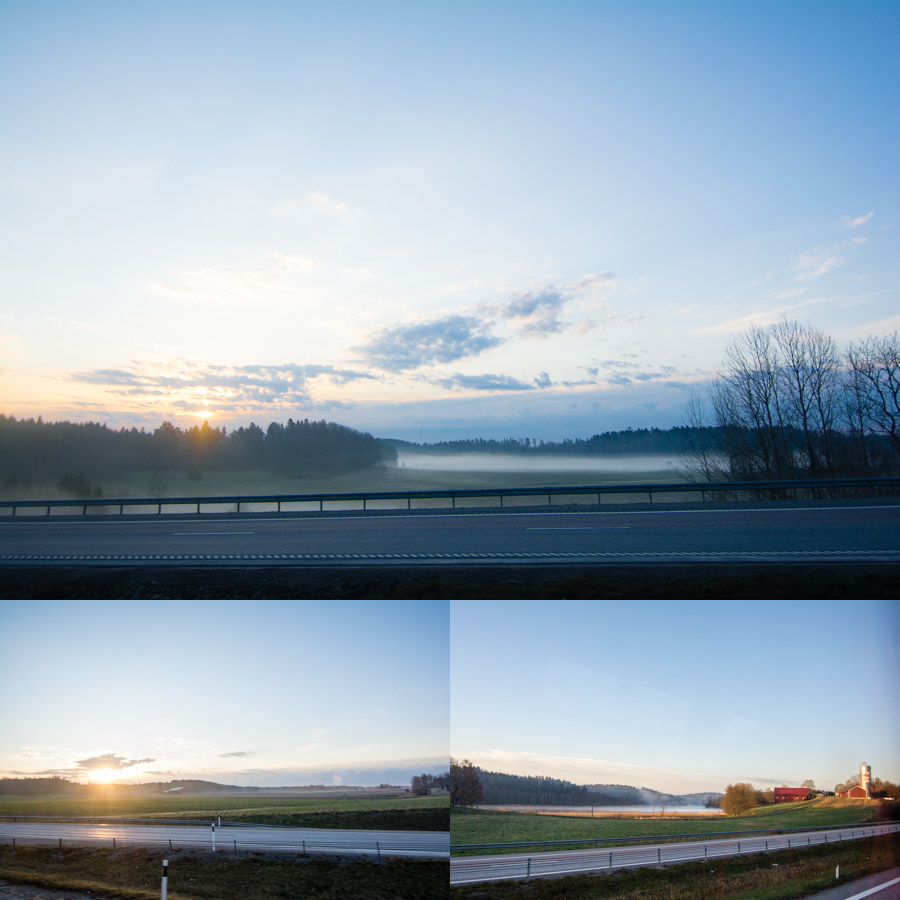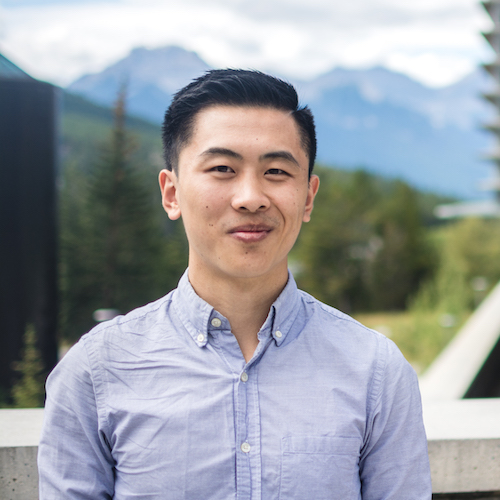 I'm an engineering student living in the future. I care about dreaming big, finding truths, and building equity into our society.