Remembering December 6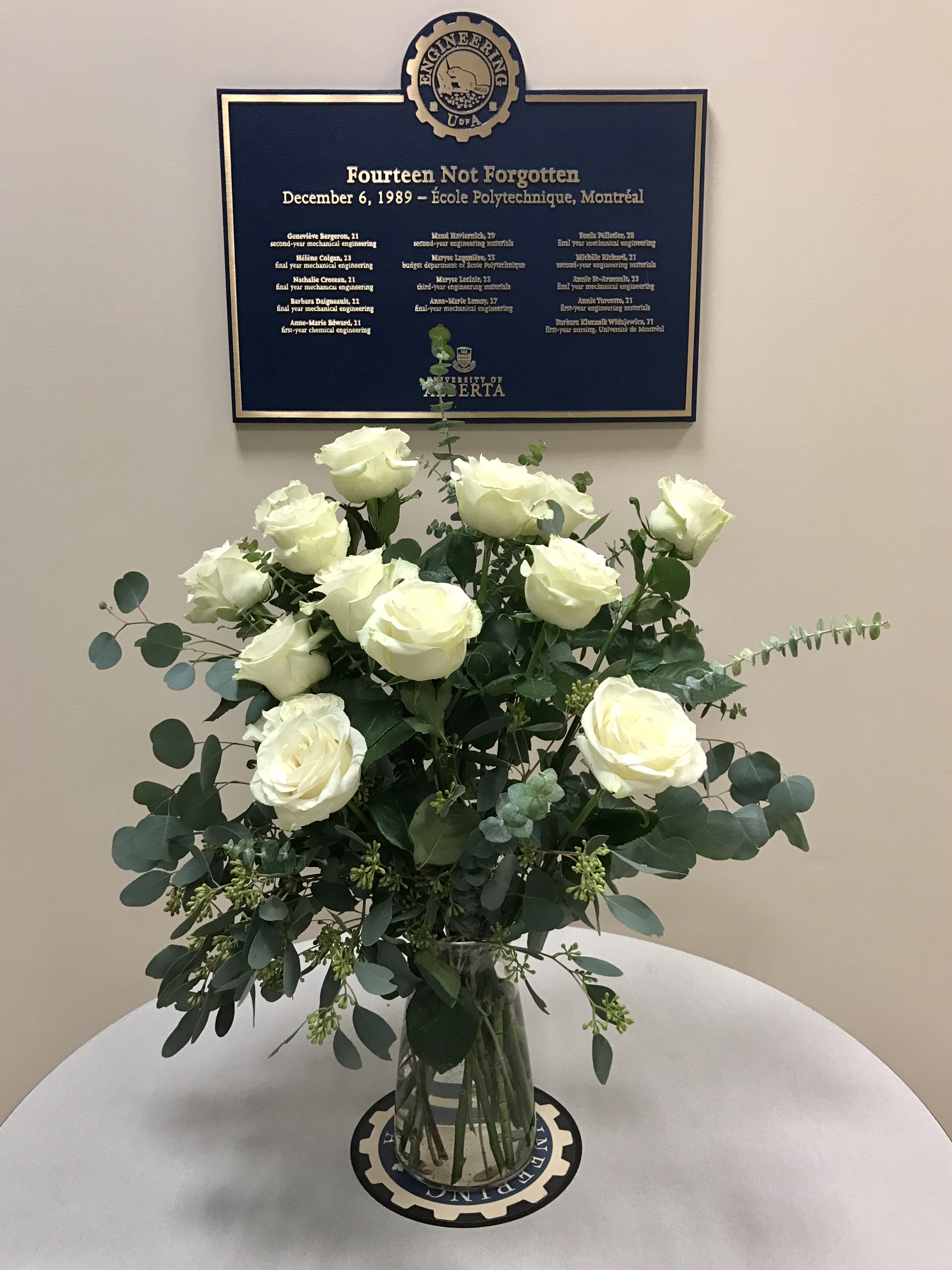 Today, I wrote a memo to the EcoCar team about honouring the victims of the December 6 École Polytechnique massacre.
Team, I want to recognize that today is December 6. 27 years ago, 14 women engineering students were massacred at École Polytechnique in Montréal simply because they were women.
Though progress has been in improving gender equality in our field of study, the underlying discrimination is unfortunately still present all around us.
The things we say and the ways we act influence everyone around us. We all have underlying biases we must recognize and make an effort to eliminate. We all have to educate ourselves and each other on these social issues.
Even when I asked my own mother what she felt about workplace discrimination and pay inequality recently, she said, "That's just the way it is." I was shocked at her response.
I urge you to take a moment today to think about this massacre. It happened before any of us were even born but that no less important.
Please read this powerful speech from Dr. Margaret-Ann Armour, Associate Dean of Science, Diversity and founder of WISEST: http://blog.ualberta.ca/2015/12/consider-this-make-this-model-community.html
The climate change issues many of us are passionate about are deeply connected to gender inequality as well. Women are going to be disproportionately more affected by climate change than men. http://www.undp.org/content/dam/undp/library/gender/Gender and Environment/PB1-AP-Overview-Gender-and-climate-change.pdf
I want our team to be a model for our community. Our team has always strived to be inclusive to all students interested in joining our team and that is something to be proud of.
Last month, we motioned for the Engineering Student Projects Fund Committee to make its bylaws gender neutral as the ESS, SU, and UAlberta have done last year. If you didn't know, the Alberta Human Rights Act was amended last year to protect gender identity and expression.
This year, the University of Alberta is updating its Statements on Equity for students and for Academic and Support Staff to also recognize gender equity.
As I said, progress is being made around us. I think that only means there is more reason to keep talking and learning about these issues.
---
Here's also a great perspective from UofA alum and friend Emerson Csorba on why students - and especially male students - should care about the HeforShe campaign: http://www.telegraph.co.uk/education/universityeducation/student-life/11484939/Why-HeForShe-campaign-is-great-for-students.html